Data
Focal Length: 50mm
Aperture: 1.2 – 22.0
Aperture Blades: 8
min. Focusdistance: 0.5m
Filter size: 52mm
Hood: BS-52
Length x max diameter: 46mm x 66mm
Weight: 315gr
Test Conditions
Used Camera: Sony A7 (Fullframe)
Setting: Tripod, 2s timer
FX: None
---
Test
Sharpness
F 1.2
F 2.0
F 2.8
F 4.0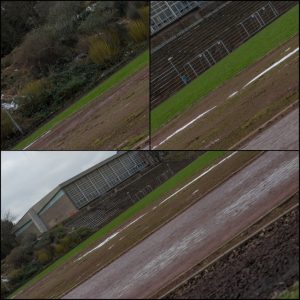 F 5.6
F 8.0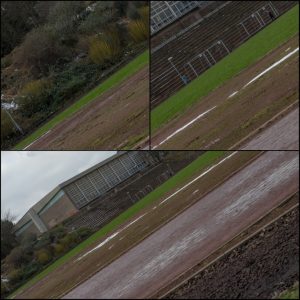 Distortion
Corrected
Uncorrected
LR Settings

Bokeh
F 1.2
F 1.2
F 1.2
You may notice the chromatic abberations in the bokeh, i won't say that CAs are a real problem but the bokeh is a bit turbulent because of them. Anyway the highlight circles are really nice, they tend to transform to cateyes in the corners but they don't show onionrings, maybe one of the advantages in comparison to the L version which has an aspherical element which usually produces them.
Mechanics
My version of the 50mm 1.2 has a really soft focusring. I don't know if it is a feature of the whole series but you can focus easily and precisely with your small finger. If you consider filming with this 50mm be aware of the ball bearings used in the lens. They will produce noticeable click sounds while moving the lens.
Conclusion
Yes it is soft with low contrast at 1.2. I won't say it is not sharp but it glows wideopen, it adds a blur to the image, look out for highlights they will heavily glow. At 1.2 you won't get crispy images and if you're looking for that go for the L version. I like to use it wideopen for smoother portraits such as child or baby portraits. Besides its advantages in portraits I use it for photographing at lowlight and without flash. You can easily print 0,3mx0,3m images taken at 1.2.
The lens is small and a real lightweight, keep in mind it is a 1.2 lens.