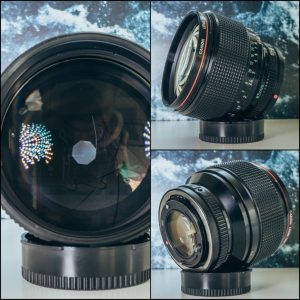 Data
Focal Length: 85mm
Aperture: 1.2 – 22.0
Aperture Blades: 8
min. Focusdistance: 0.9m
Filter size: 72mm
Hood: BT-72
Length x max diameter: 78mm x 81mm
Weight: 680gr
Test Conditions
Used Camera: Sony A7 (Fullframe)
Setting: Tripod, 2s timer
FX: None
---
Test
Sharpness
F 1.2
F 2.0
F 2.8
F 4.0
F 5.6
F 8.0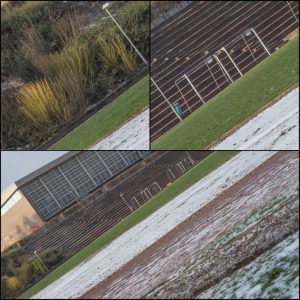 At 1.2 you'll get a soft image. But the purple fringing carries more weight. Every hard and contrasty (or metallic) edge will glow purple. At F 2.0 you see a heavy image quality improvment (sorry for the jogger), the PF and the softness alsmost vanish. At F 5.6 it's sharp from edge to edge.
Distortion
Corrected
Uncorrected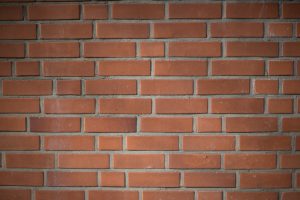 LR Settings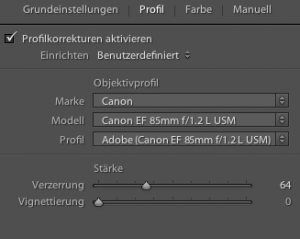 Bokeh
F 1.2 Corner (edited image)
F 1.2 (edited image)
F 1.2 (edited image)
The Bokeh is smooth and nearly free of chromatic abberations. This lens is legendary for its possibilty to isolate the subject from the background while containing a plastic look. I'd approve that. The onionrings as you see them in the first picture are annoying, be careful concerning highlights in the background at low distances and open apertures. As you can see the highlights are transforming from circles in the center to cateyes in the corners.
Mechanics
The focusring is hard-steering. I don't think this only affects my lens, since the heavy frontelement is moving while focusing i'd assume it's because of the mass you have to move. From closest focus to infinity you can turn the focusring about 100° that's really comfortable because at 1.2 you just have submm focuslayers.
Conclusion
This lens is heavy and bulky but it's center sharp at 1.2 and definetely my best lens for Portraits (especially heads). The Bokeh slightly swirls wideopen which creates a center focusing look. Purple fringing could be extreme but is easy to fix. The onionrings in the highlight bubbles are much heavier if you don't like them.
A hood is highly recommended! Lateral light always results in heavy flares. The BT-72 got really rare and since i didn't want to pay more than 50€ for a sun shade i bought a rubber sun shade which works too.