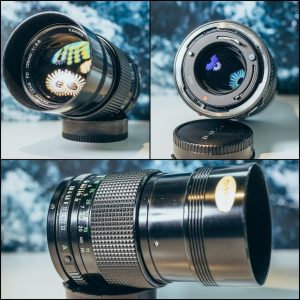 Data
Focal Length: 135mm
Aperture: 2.8 – 32.0
Aperture Blades: 8
min. Focusdistace: 1.3m
Filter size: 52mm
Hood: integrated
Length x max diameter: 78mm x 63mm
Weight: 395gr
Test Conditions
Used Camera: Sony A7 (Fullframe)
Setting: Tripod, 2s timer
FX: None
---
Test
Sharpness
F 2.8

F 4.0

F 5.6

F 8.0

F11.0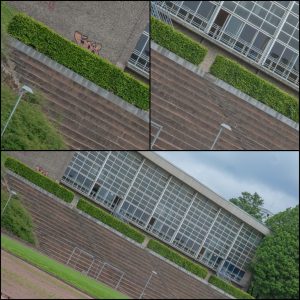 Corners are even at 2.8 sharp.
Distortion
Nonexistent.
CAs
Mechanics
Small, lightweight and soft focus. I love integrated lens hoods.
Conclusion
This lens is boring. Even at 2.8 its almost perfect. A compact short tele prime lens. To start with a short tele this lens might be perfect: It's easy to handle and cheap. CAs are clearly visible at 2.8. Sample images for a bokeh test will follow later.