Data
Focal Length: 20mm
Aperture: 2.8 – 22.0
Aperture Blades: 6
min. Focusdistance: 0.25m
Filter size: 72mm
Hood: BW-72
Length x max diameter: 58mm x 77mm
Weight: 305gr
Test Conditions
Used Camera: Sony A7 (Fullframe)
Setting: Tripod, 2s timer
FX: None
---
Test
Sharpness
F 2.8
F 4.0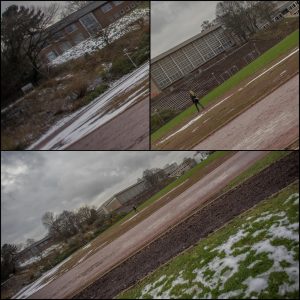 F 5.6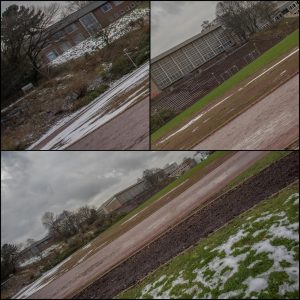 F 8.0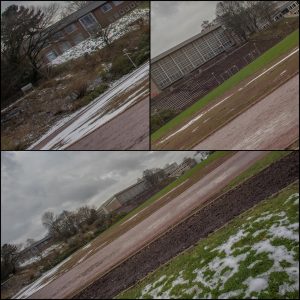 F 2.8 should be used carefully. The image is allover soft at this aperture. The corners are unexpected sharp at this aperture. Compared to the FD 24mm 2.0 the 20mm has the better corners at 2.8. The image gets good at 4.0 and really good at 5.6. I can't see any improvements at 8.0 concerning sharpness. The Corners will never reach the 20 Mpx of the A7.
Distortion
Corrected
Uncorrected
LR Settings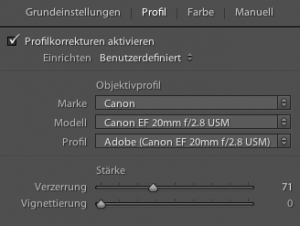 Abberations
F 2.8
Bokeh
Close Focus F 2.8
Mechanics
As usual the handling is comfortable. If you want to use polarizers keep in mind that the focusring and the filtermount are on the same element. This means turning the focusring also turns your polarizer. One Thick plus one slim Filter won't cause vignetting as you can see here: Double ND Filter with 20 2.8.
Conclusion
A really recommended super wideangle lens. The lens is sharp at 4.0, the Bokeh is nice (the best of my wideangle lenses). The only issues are the abberations in the corner areas (at 2.8!), but CAs and Purple Fringing are easy to fix.